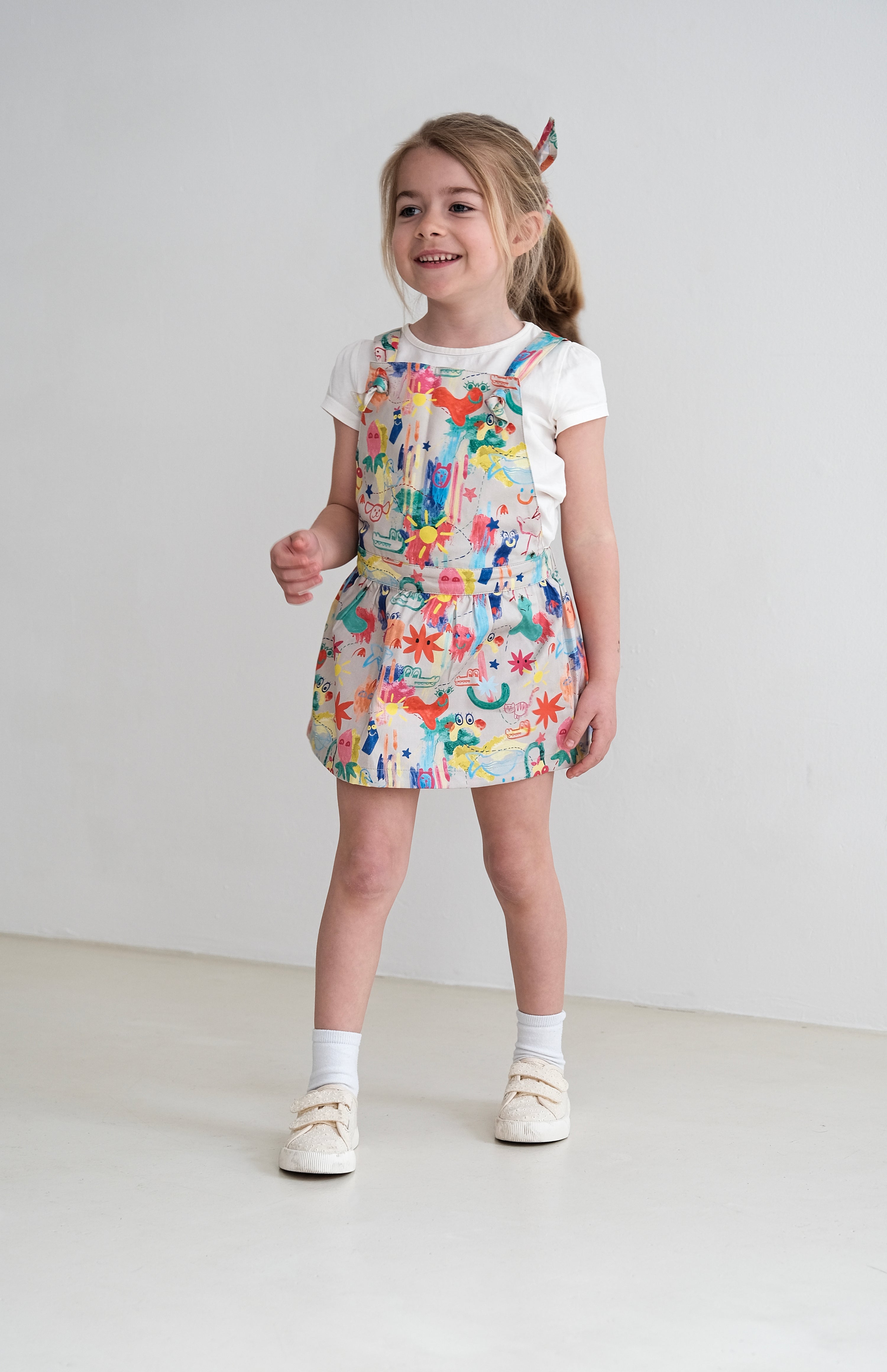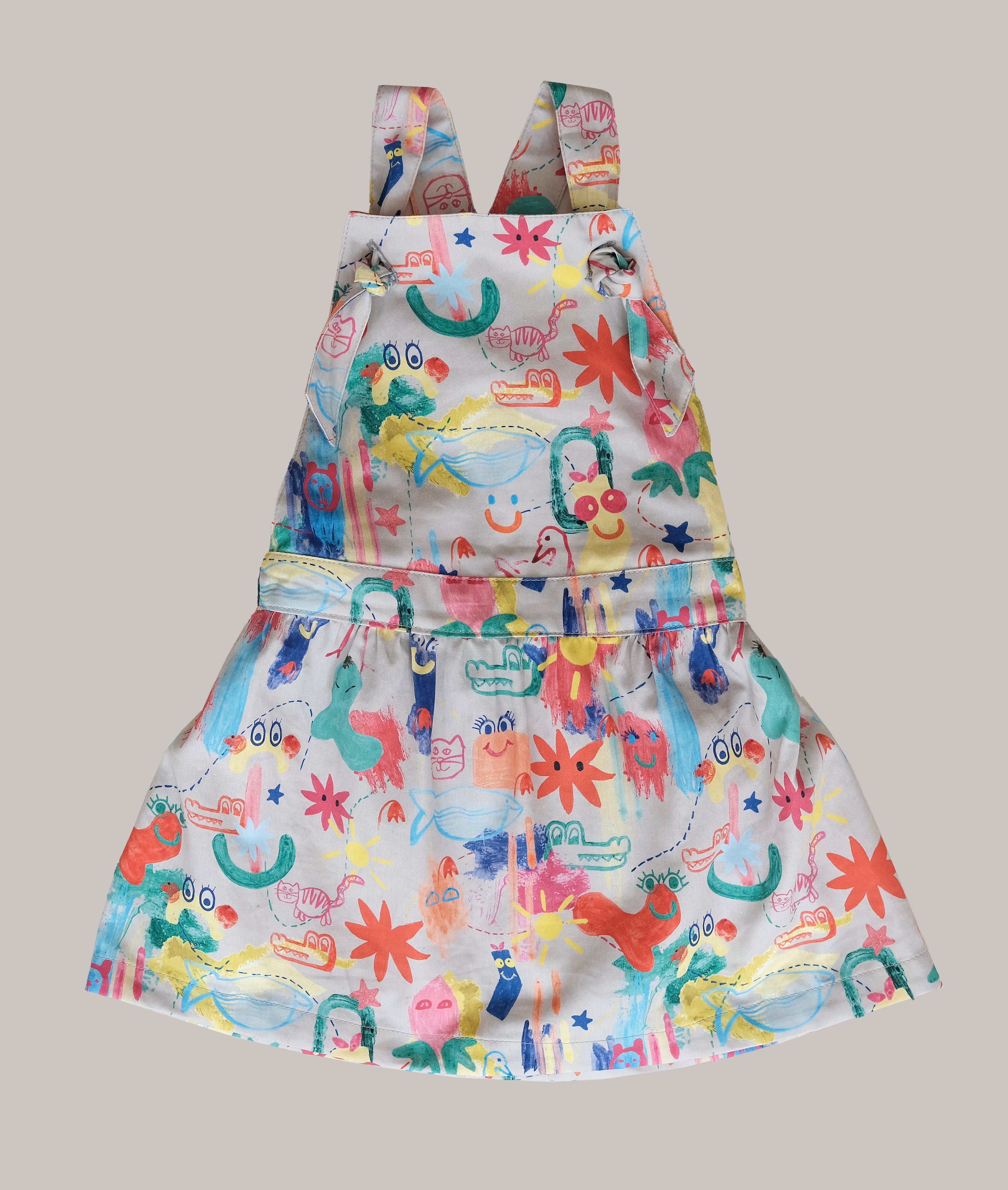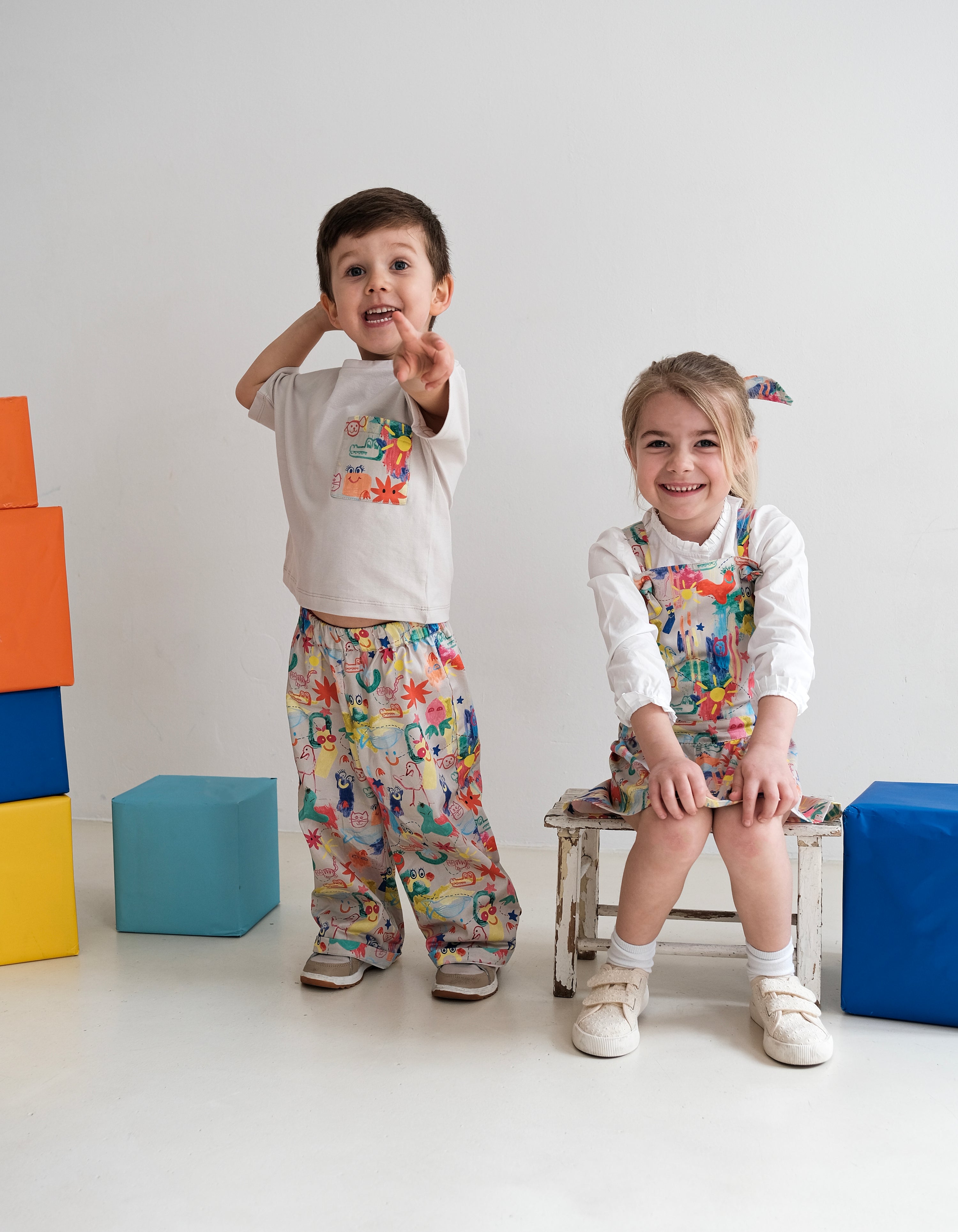 Description
Fabric and care
Meijerhof X ordinary disorder proudly present their new kids label MEIJINARY: Introducing our stylish and sustainable kids dress.
Thoughtfully created with certified fabrics to ensure both style and sustainability. This dress is designed to make your little one look adorable while also promoting eco-conscious fashion.
Crafted with care, our dress is made from premium certified fabrics that are gentle on your child's delicate skin. We believe in providing the highest quality materials that are not only safe for your little ones but also contribute positively to the environment.
Whether it's a birthday party, a family gathering, or a special event, our dress will make your child the center of attention.
Designed with comfort in mind, our dress offer a perfect fit and freedom of movement. With adjustable straps, elastic waistbands, and breathable fabrics, your child will feel comfortable and confident throughout the day. They can dance, play, and explore to their heart's content while looking fashionable.
We understand the importance of sustainability, and that's why our dresses are made from certified fabrics. By choosing our dresses, you not only dress your child in style but also contribute to a greener future. We believe in making responsible choices that benefit both your family and the planet.
Let them shine in these beautiful dresses made from certified fabrics, and join us in embracing a more sustainable and fashionable future. Shop now and make a positive impact on the world while dressing your little ones in the best!
We understand the importance of sustainability, and that's why our pieces are made from GOTS certified cotton and the strictly limited small series is manufactured by our lovely seamstresses in our Meijerhof studio.
By choosing our pieces, you are making an eco-conscious choice that benefits both your child and the environment. We believe in providing sustainable fashion options that make a positive impact.
Wash at 30 degrees, iron on medium heat.
Transparency
The production process
Every step of the clothing production process is done by our small, talented in-house team. Designers Dana and Lucia gather inspiration before starting their designs, often being inspired by the women they meet on a daily basis. After sketching the designs, they choose the perfect fabric (usually deadstock), create a pattern, and produce the first prototype. Once the prototype has been tried, tested and tweaked, the team creates one piece per size for the store.
Conscious shopping
As part of our mission to be an ethical label, we created a unique way to shop and purchase from Meijerhof. We keep only a small amount of stock on hand at our store in Vienna. This means our customers are able to try on their preferred pieces and let us know what they'd like to order, along with any special requests or customisations. Our team then gets to work producing their garments to fit their exact specifications.
Made to order
Each Meijerhof piece is made-to-order. This means we're able to reduce fabric waste by only ordering exactly what we need (and never producing overruns). Any leftover fabric we may have is repurposing into smaller items, such as scrunchies, which allows us to leave minimal impact on the planet. By making pieces to order, we're also able to make our pieces completely custom. Whether you'd like some measurements adjusted or a different fabric used, made-to-order garments ensure each piece is perfectly unique.
Our fabrics
Our clothes are made to become staples in your wardrobe, washed and worn for years to come. We want our clothing pieces to make a positive difference in your life and to the planet, so we use a variety of conscious, ethical fabrics. Deadstock, which is leftover or end-of-line fabric, features in many of our garments. This means we are repurposing offcuts that would otherwise be destined for landfill. We also use OEKO-Tex (which is free from harmful substances) and Eco Verde (100% recycled fabric) for our pieces.
Shipping & returns
Ready to purchase?
If you're ready to add a new Meijerhof piece to your wardrobe, you're in the right place. Once you put your order through, we'll begin creating it for you. Afterwards, it'll be on its way to you. We ship throughout Europe and the USA. If you live in another country, get in touch and let us know. We'll prepare a custom shipping quote for you.
Order tracking
AUSTRIA
3.9 eur (shipping time 5-15 business day) or local pick up: Gumpendorfer Strasse 76
GERMANY
8.9 eur (shipping time 5-15 business days)
REST OF EU
13.9 eur (shipping time 5-15 business days)
US
29 eur (shipping time 5-20 business days)
OTHER COUNTRIES
Please send an email or contact us and we will prepare a separate shipping quote for you.
Our return policy
In case the design chosen does not quite meet your taste and you prefer another MEIJERHOF piece, there is also the possibility to exchange it. Please view our shipping & returns page for more information.